Order
To the price list
To the catalogs
On the site
From the mass of dissimilar prices, you will receive a single price, in the form of structured information for all your goods and services
|
|
|
|
|
|
|
|
|
|
|
|
|
|
|
|
|
|
Relevance
Of value
Of availability
Of the guarantee
Of the site
You can regularly update the information in an automatic mode
Growth
Of assortment
Of clients
Speed of work
Of profit
The system automatically recognizes new products in the supplier's prices, which you can add to the catalog
|
|
|
|
|
|
|
|
|
|
|
|
|
|
|
|
|
|
|
|
|
|
|
|
|
|
|
|
|
|
|
|
|
|
|
|
|
|
|
|
|
|
|
|
|
|
|
|
|
|
|
|
|
Systematic
Synchronization
Updates
Upload
Sales
Clients and employees of the company will have access to the most current information online
Capabilities
Soft Price is adjusted for business, not vice versa

We set the Soft Price in three days

Automatic creation of the catalog on the basis of different sources

Quickly obtain up-to-date information on price, availability, warranty

Filling the content of the site with other sites

Creation of new commodity items based on supplier prices

Creating a single price for speeding up the company

Robotic binding of the goods of the supplier to the goods of the catalog

Use of the best price among offers of suppliers

The elimination of duplicate items automatically, or manually
Soft Price
synchronizes


with any platform that is profitable for you
Advertising platforms
- are on-line resources that offer a place for advertising in order to increase sales. Sellers advertise their products and services, and buyers are looking for offers from different vendors. In some areas, buyers can compare prices from different vendors. Specialists of SOFT.ua create an advertising strategy, the purpose of which is to use the maximum opportunities of advertising platforms to receive new visitors and retain existing customers.
CMS
- is a system for managing information on the site. This tool allows you to administer an online store or another online resource. SOFT.ua specialists customize and support the necessary data exchange with popular CMS systems to automate many tasks in business.
Accounting systems
(in a broader sense - ERP) allow you to flexibly manage the resources of the enterprise. Management and effective control ensure quality business. SOFT.ua specialists customize and service the necessary information transfer with popular ERP accounting systems for automation of online business.
Soft Price suits everyone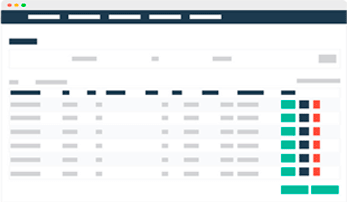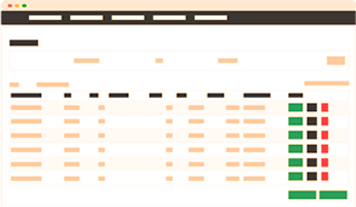 The main stages
of work Soft Price
Creating a catalog

automatically and manually

01

Development of templates

for processing prices

02

Downloading prices

automatically and manually

03

Creating the best price

for goods among suppliers

04

Binding of offers

from suppliers to goods in the catalog

05

Analysis of offers

of goods in the price list and in the catalog

06

Synchronization

with 1C, CMS, CRM, BPM, ERP, advertising platforms

07

Creating a new product card

to the catalog

08

Discovering new products

in the supplier's prices

09
Order a price breaker now
and get a free unloading
in Google AdWords
Contact us now
We will respond to all
Your questions